share
A Lamborghini for the whole family! Lamborghini Urus SUV to launch in 2017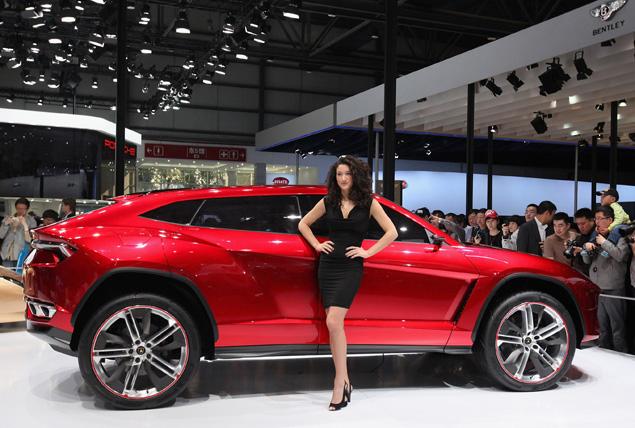 The Lamborghini Urus has been confirmed for a scheduled 2017 launch, as revealed by CEO Stephan Winkelman during an interview at the Detroit Auto Show. The move is part of an overall trend for high-end automakers, with Porsche's latest Macan SUV going on sale this year and a Bentley SUV set to be released in 2016.
Lamborghini is set to go family-friendly, as the Italian supercar maker confirmed that its Urus sports-utility vehicle would come to market in 2017.
PHOTOS: RAINBOW OF LAMBORGHINIS TOURS ITALY
Lamborghini CEO Stephan Winkelman told Bloomberg that it was the automaker's "expectation" to launch the Urus in 2017 during an interview at the Detroit Auto Show. "The luxury SUV market is poised to grow."
And grow it will. The move is part of a greater trend in the world of ultra-luxe autos, with similarly extravagant automakers like Bentley and Porsche moving beyond the realm of sedans and coupes and into the land of the more rugged sport-utility vehicle.