share
Top 7 Tips for Classic Car Restoration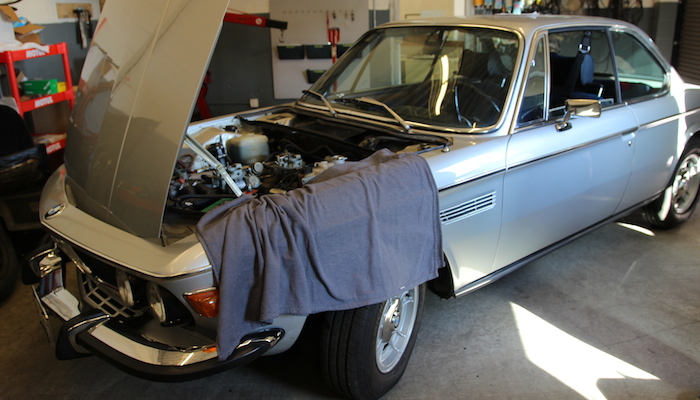 Classic car restoration is a very exciting enterprise, and often inspires much enthusiasm and passion. However, classic car owners must have proper knowledge of how to evaluate the condition of a car, what level of restoration is suitable for the car, and what the best end goal for each project should be. To aid in establishing these key details, here are our top 7 tips for classic car aficionados.

1. Plan your budget
Before the start of any project, you will have to begin with the end in mind. Decide carefully what the desired goal is, and how much you are willing to spend to reach it. Don't just keep these numbers in your head, either. Start a list and do some research on costs, and make peace with the number that results from it. If it's too high, then re-evaluate and cut out things that are not of utmost importance. Being realistic with expectations is key to having successful and satisfying results.
2. Evaluate your car
A thorough exterior and interior inspection of your car must be done very carefully. Strong flashlights or good lighting will aid in checking less visible parts like the trunk, the engine, and other such areas. It's also a good idea to take it to a car shop with a lift in order to examine underneath the vehicle as well. Knowing your car inside and out will help you determine all the repair and restoration work needed for the vehicle, and will help you account for a more accurate budget.
3. Consult a Professional
Take the car to a restoration professional and have him inspect it as well. Do a side by side comparison of the work needed and project budget and make sure they are close, if not almost even. Otherwise, discuss possible options on what could be negotiated or adjusted in order to make the numbers match.
4. Determine the level of restoration
There are four levels to choose from, and it is important to be aware of the differences.
• Driver restoration: this type of restoration is often performed to get a car back to a fully functional and operational condition. This will often include part replacement and minor aesthetic adjustments.
• Street Show: this level will also involve the car being restored to fully working condition, but also addresses all aesthetic issues as well.This includes body work and cosmetic detailing.
• Show Car: professional work will be required for this level. Functional and cosmetic restoration are required like before, but this time must be done with professional care and high labor quality. 
• Concours: this is the highest level of car restoration possible. This will require all work done, whether from engine tuning, body work, or even part replacement, to be done by professionals. Cars that are restored at this level are usually intended to be displayed at auto shows or private collections, and are not for daily use.
Having accurate knowledge of the current state of your vehicle is a primary factor in choosing the level of restoration being sought. If the car is currently in optimal condition, less cost will be needed for higher levels, and vice versa. 
5. Start the restoration process
It is vital to visit the car shop as often as you can to ensure that all work is being done according to what you have discussed with the garage. You can also request periodical picture updates and a work log from your mechanic to be extra cautious. Having a working list of repairs and part replacements and reviewing the restoration procedure on a regular basis will help avoid miscommunciation and establish a good relationship between you and the shop.
6. Go on a test drive!
When all major restorations are done, run a full close and detailed inspection like before. Take it for a ride and see if everything is working as it should be.
7. Observe proper maintenance
Restoration is only the beginning. In order to become a full-fledged classic car owner, you must also be equipped to properly maintain your automobiles. The trick to getting newly restored cars to last for a long time lies within the last step. Ask your car shop for recommendations on cleaning agents or other maintenance products, as some cars may require more specific treatment than others. Regular attention and care is key, but using the right tools is half the job. Remember, if the vehicle is properly maintained, it will remain a valuable asset and a sure head turner for many years to come.