share
The Perfect Shine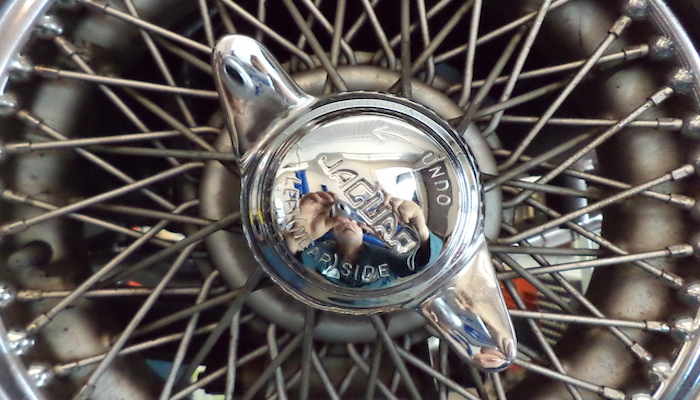 Though primarily built for functionality, it is common knowledge that the value of classic cars lie on the outside as well as the inside. A good polished coat of paint can be as sexy as the purr of a well-cared for engine. But what's the secret to the perfect shine? Is it in the wax process, cleaning technique, or just plain love and attention? There are many components that go into making your car into a head-turning beauty⎯here's a closer look at each of them.

Good Paint Condition
At the start of your car's life, the paint is oxidation-free and in pristine condition. However, classic cars have been around for years, if not decades, and this is not the case. During the restoration process, having full body work done on it should bring it back to top condition, and weekly washing and protection will keep oxidation at a minimal.
Contaminant-free
Though regular use of your classic car is highly recommended, exposure to the outdoors will unfortunately result in a build-up of debris such as dirt, oil, tar, and other byproducts of nature. The longer this debris remains on the paint, the more difficult it is to remove and the more damage it inflicts on the car's finish. Detailed washing and cleaning of your car must include the right products to rid the surface of all contaminants without harming the surface. Proper storage and car covers while not in use will also reduce the amount of dirt accumulated. 
Glazed and Polished
Glazing will filll minor blemishes such as nicks, scuffs, and other pitted areas as well as restore a full gloss to the coat of paint. Polishing finishes the job by removing any surface scratches or swirl marks left after glazing. It smoothens the paint finish and lets your hand glide uninterrupted over the surface of your car. 
Protected and Waxed
The paint must be sealed off from dust, moisture, condensation or other such elements using wax or synthetic sealants. Carnauba wax gives a deeper, more vibrant shine than sealants, but is less durable. Sealants, on the other hand, last 6-12 months compared to waxes which last only several weeks, but, while they do give a glossy shine, they do not add any richness to the color. The best combination would be to apply a long lasting sealant first, and then to layer on the wax as the final step. This way, your car is able to repel grime and damage from winter conditions or harmful effects of overexposure to sunlight and at the same time retain the paint's original depth and warmth.