share
Bentley Continental Flying Spur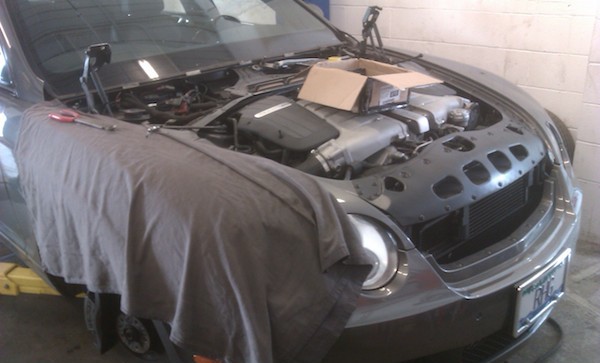 Backgrounder: 
The Bentley Continental Flying Spur is the second Bentley manufactured since Volkswagen Group purchased the brand in 1999, after the Continental GT. The Flying Spur is essentially a four-door version of the GT, with a stretched wheelbase and greater length for more spacious rear seating. 

Original Condition: 
The Bentley has been a regular of our garage for some time now, but just recently it was brought in for the biggest repair yet: the car had been experiencing shattering and was making grinding noises. The noise would stop when the car was being driven, but would resume every time it was idling. The owner took the car to MLC, which is the biggest dealership for Bentley, for a check up. They were not able to identify the problem or where the sound was coming from. The car was then brought to us. 


What We Did: 

After running several tests on the Bentley, we had a strong hunch that the issue lay in the transmission, though MLC had clearly stated it was fine. We did a closer inspection and saw that flex plate was broken. This was causing the torque converter to go off balance and damage the main hydraulic pump in the transmission. It was an easy fix after the source of the problem was identified. We separated the transmission and the engine, installed the new parts, and the car was once more running as good as new.